About us
ISKB GROUP OF COMPANIES EXPRESSES HIS PURPOSE AND WISHES PROSPERITY FOR YOUR BUSINESS.
"Investment and Construction Company Bryantseva" is a group of construction, manufacturing and management companies, in symbiosis with which, we offer our clients a wide range of services, covering a wide range of business activities.
We employ more than 200 employees, each of whom, irrespective of his position, is a professional in his field. The combination of precise calculation, creative approach and constant search for optimal solutions allows us to achieve the best results. High qualification of our employees and partners, as well as excellent quality of technical support, allows you to be confident in the quality of the equipment and services supplied by us.
The main activities are the general construction and installation of engineering networks, production, agriculture and restaurant and entertainment business.

High professionalism and work experience

Management of the highest category

Quality product
Object catalog
All objects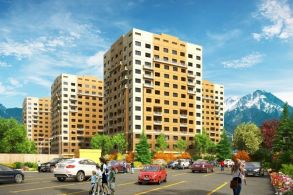 Read more
Partners
Site-partner climat.kz Site-partner tipido.kz.kz